Free Vision Board Workbook.
Plus BONUS Vision Board Party Hosting Checklist
​
I've put together a free 10 page workbook to help you in planning your vision board and vision board party as a bonus. Includes 28 vision board category ideas, tips and best practices, 21 positive affirmations, vision board checklist, and more.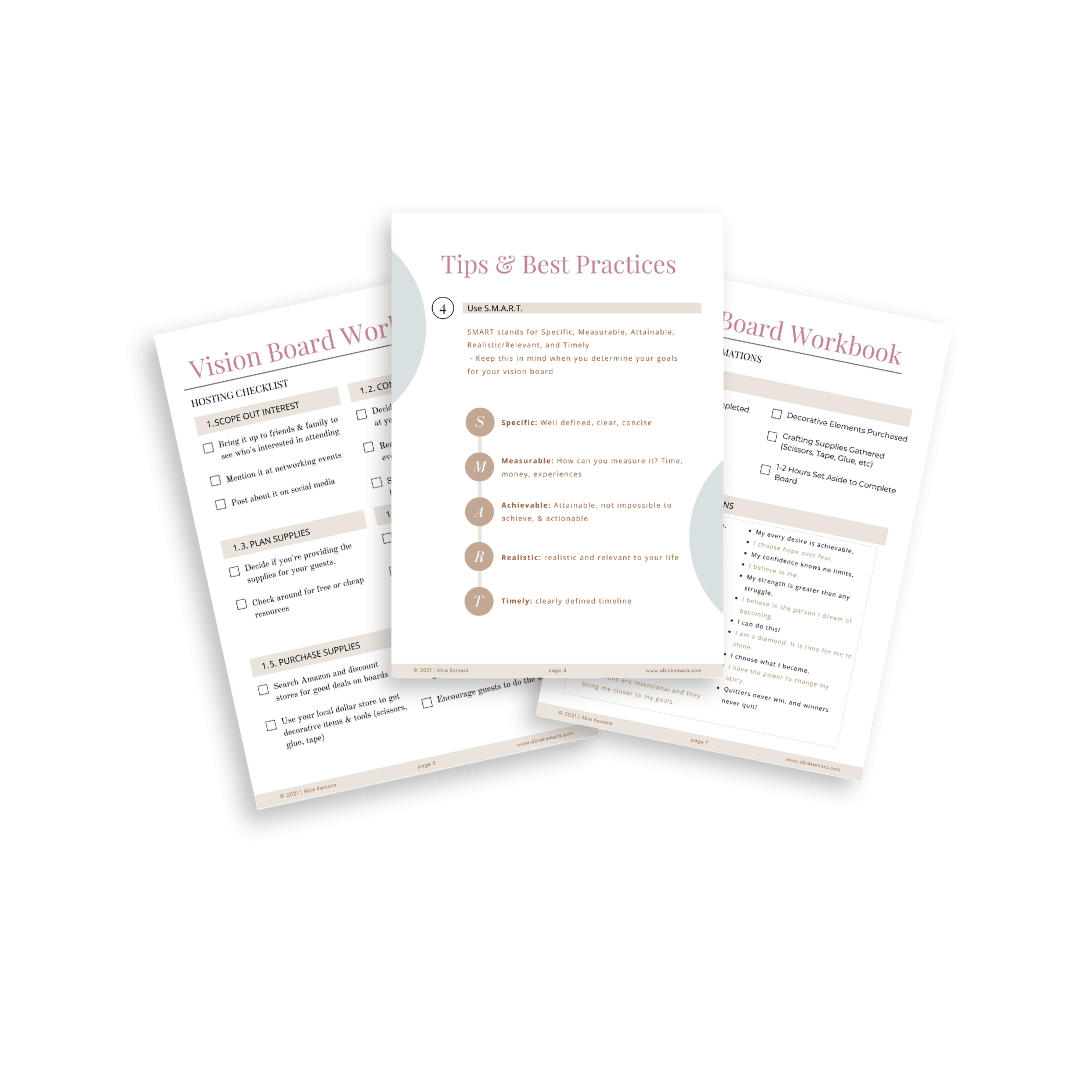 I truly believe in the power of vision boards and the law attraction. This vision board planning workbook is the start of you manifesting all that you desire. -- xoxo Abie